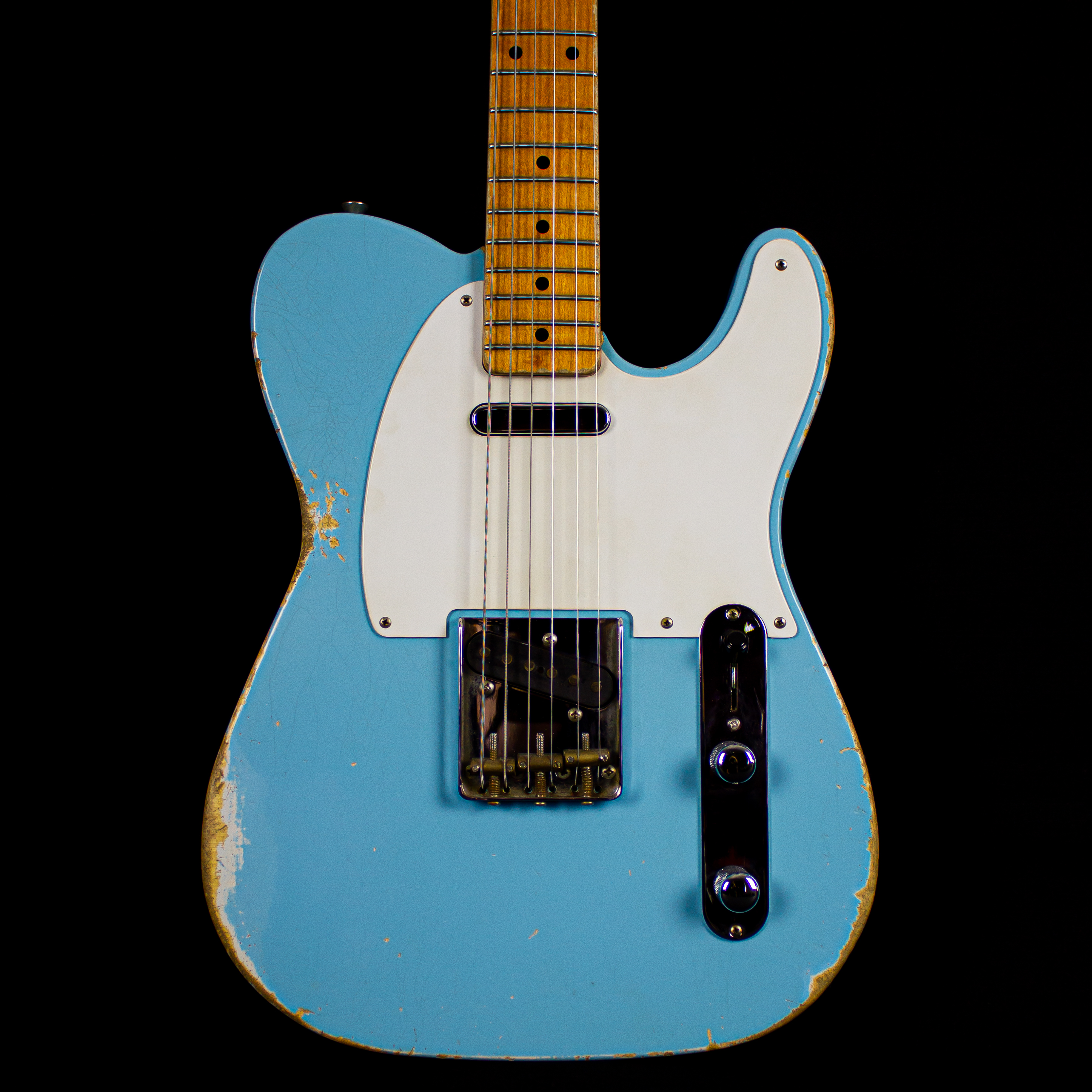 50's T-Style Daphne Blue
Body: Abachi
Colour: Daphne Blue
Finish: Nitro cellulose
Neck: Maple
Profile: C Shape
Radius: 7.25″
Frets: 6200 – Vintage Style
Tuners: Kluson Double-line
Pickups: Apollo Pickups T-Style
Switch: 3 way, Oak Grigsby
Pots: 250k
Guard: Single-ply White
Knobs: Dome
Bridge: Chrome, Brass saddles
Weight: 2.9 kg
Price: SOLD

This 50's T-Style is a true classic that's all about Twang! It features a C-shape Maple neck with a 7.25" radius and 21 vintage frets. The light weight Abachi body is finished with NC-lacquer, medium aging and craquelé that let's the guitar breath and resonate.
Other features are hand-wound Apollo Pickups, Kluson Double Line tuners and a single ply white guard.
This guitar travels with a Deluxe Vintage guitar case and a Certificate of Authenticity.
\