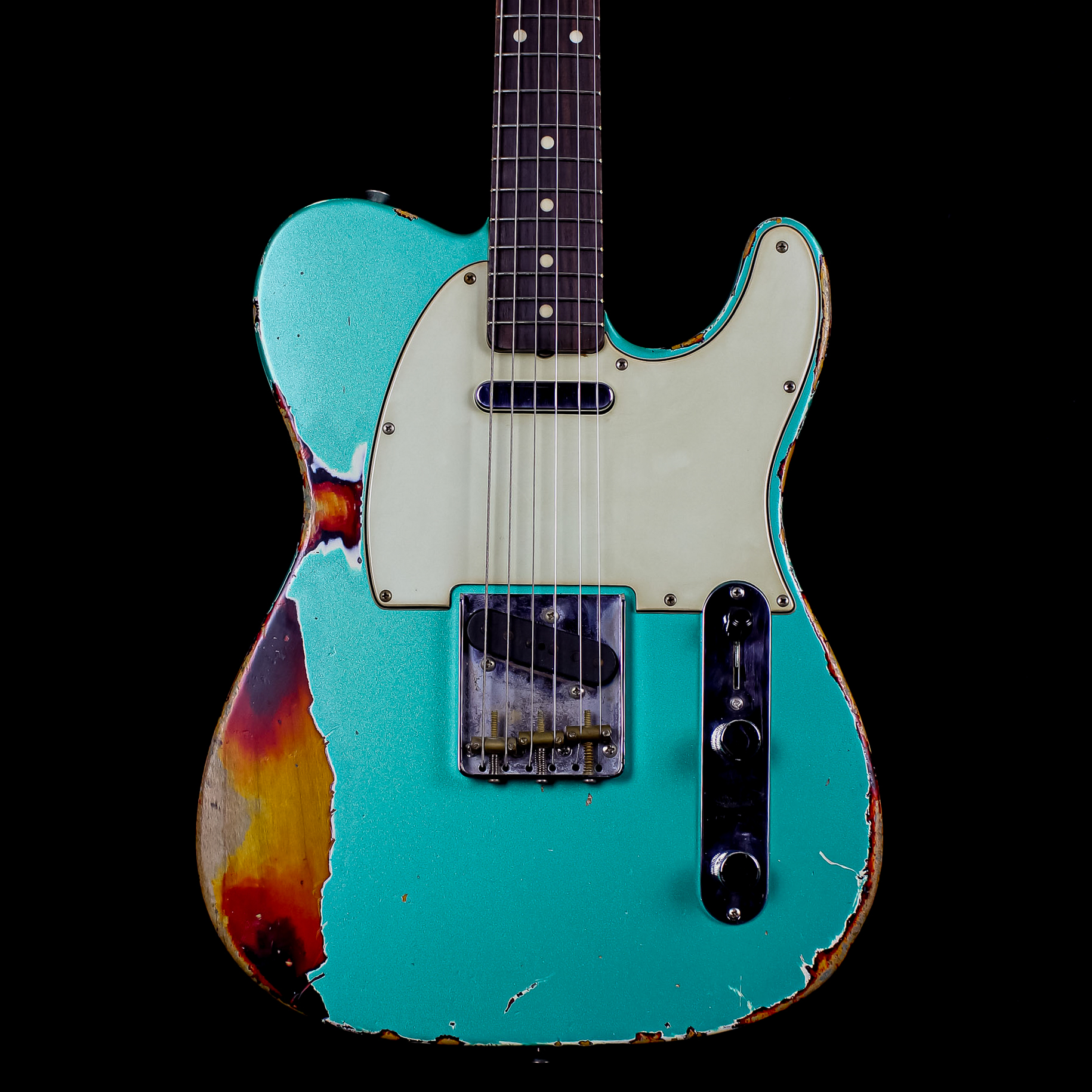 60's T-Style Summer Green over Sunburst
Body: Alder
Colour: Summer Green over Sunburst
Finish: Nitro cellulose
Neck: Maple with Indian Rosewood fretboard
Profile: C Shape
Radius: 7.25″
Frets: 6200 – Vintage Style
Tuners: Kluson Double-line
Pickups: Apollo Pickups T-Style set
Switch: 3 way, Oak Grigsby
Pots: 250k
Guard: 3-ply greenish
Knobs: Dome
Bridge: Chrome, Brass saddles
Weight: 3.5 kg
Price: SOLD
This 60's T-Style is a true classic that'll give you all you could wish for in an original 1960's model. It features a C-shape Maple neck with a Rosewood fretboard with a 7.25" radius and 21 vintage frets.
The Alder body is finished with a custom paint job and aging that might raise eyebrows at first.. In the 1960's lots of guitar came out the factory with a standard 3-tone sunburst finish. But guitarists, always eager to customise, often had their guitar painted in a different colour by a local car painter. Usually the new colour was simply painted over the original colour and after years of use, the original colour would start to show again. This guitar is built as a tribute to all these early customisers and their creative search for authenticity and original looks.
This guitar travels with a Vintage Deluxe guitar case and a Certificate of Authenticity.