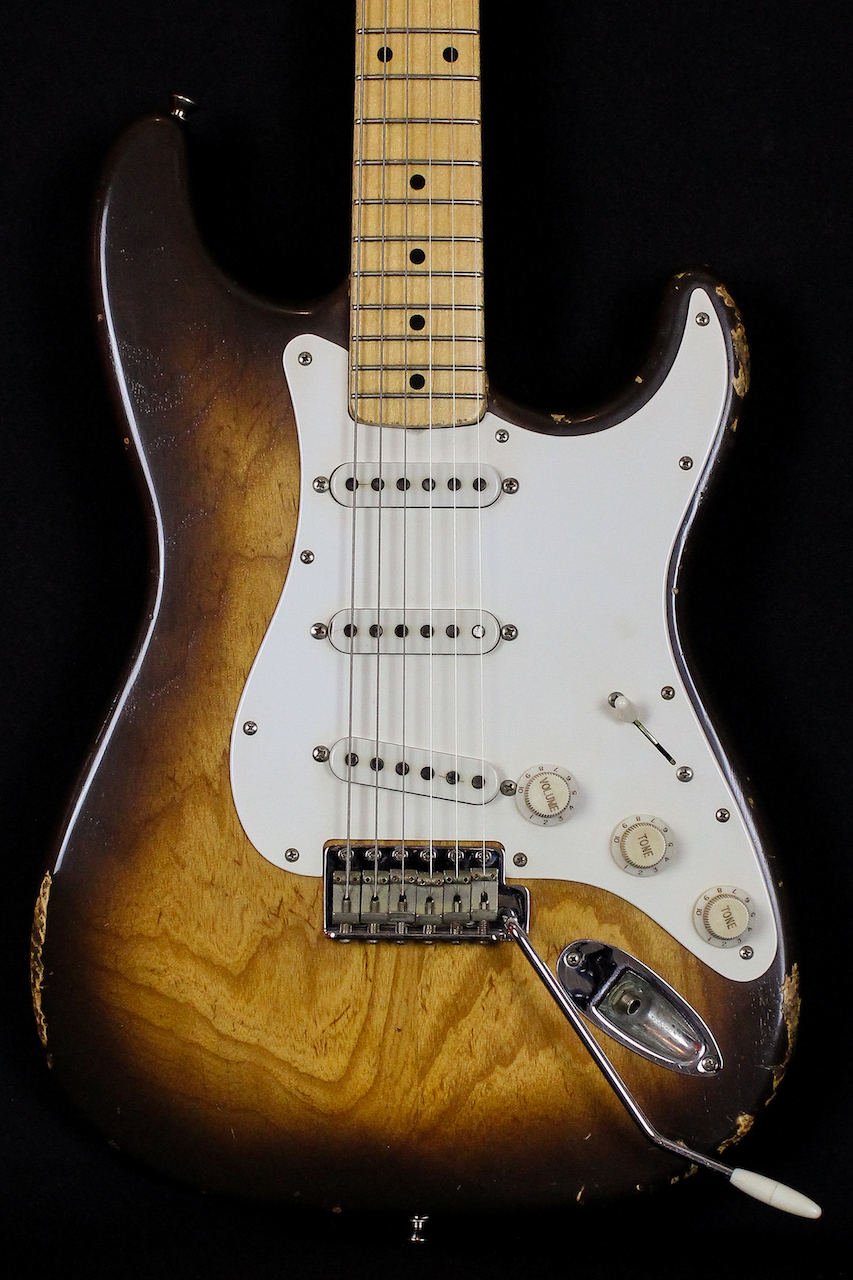 50's S-Style 2 Tone Sunburst
Body: Swamp Ash
Colour: 2 Tone Sunburst
Finish: Nitro cellulose
Neck: Maple
Profile: C Shape
Radius: 7.25″
Frets: 6200 – Vintage Style
Tuners: Kluson Double-line
Pickups: Apollo Pickups S-Style Aln. III
Switch: 5 way, Oak Grigsby
Pots: 250k, CTS
Guard: Single Ply White
Plastic Parts: Parchment
Tremolo: Steel block, Nickel saddles

Weight: 3.1 kg


Price: €1699,-

This 50's S-Style is a true classic with it's striking timeless appearance. It features a C-Shape Maple neck with a 7.25" radius fretboard and 21 vintage style frets. The Swamp Ash body is finished with NC lacquer, medium aging and craquelé that let's the guitar breath and resonate.

Other features are hand-wound Apollo Pickups, Kluson Double Line tuners, single ply white guard and a vintage style steel block tremolo.

Like every Del-Tone instrument, this guitar comes with a vintage style guitar case and a Certificate of Authenticity.