How We Make Our Guitars
Because we are musicians as well as builders, we also think like musicians. And that means we're thinking TONE. So let me walk you through our quest of tone and how we translate this into the guitars we build.

With every new build we first get a general concept of what this guitar is going to be about. What is the goal of the guitar we are building? What are we trying to achieve? This may sound obvious, but with every decision we take during the build, we always get back to 'The Concept'.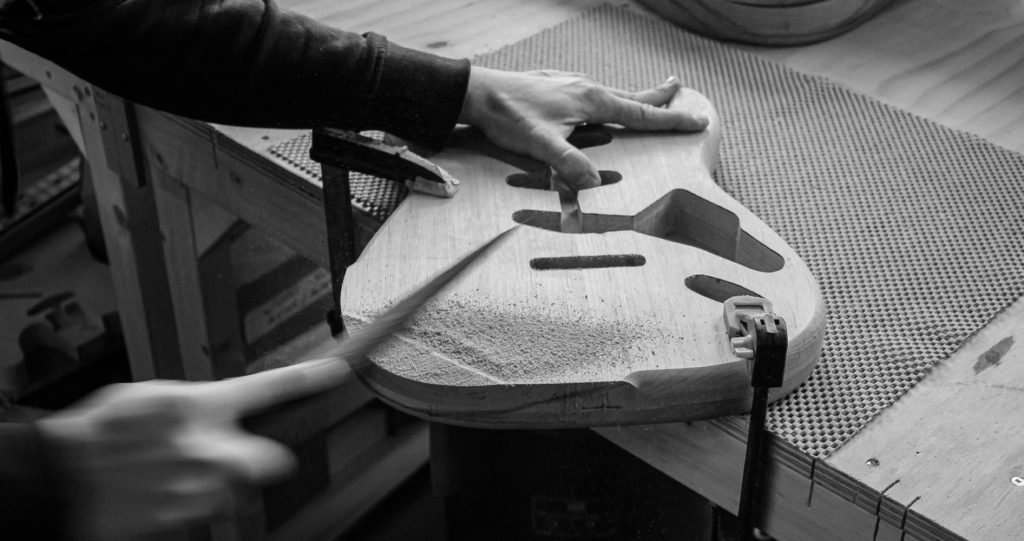 We hand pick the tone-woods for the guitars we build, there is no other way in getting the quality right. We use different types of wood, depending on weight, looks and the sound that we're trying to achieve for each specific build. We keep a nice selection of Alder, Swamp Ash, Abachi and Mahogany in stock, so we can start building pretty much straight away from the time we get an order in. That means: we can build and finish a whole guitar within just 3 months.

We're A Little Bit Obsessed With Painting

We like to experiment with different colours and expend our colour palette with each new series we build. As you might already know: paint is the one thing that can really make or break the acoustic quality of a guitar. And yes, you will hear the difference even when you play through an amp. Therefore, we only use the good old NC-lacquer that gives our guitars that resonant sound.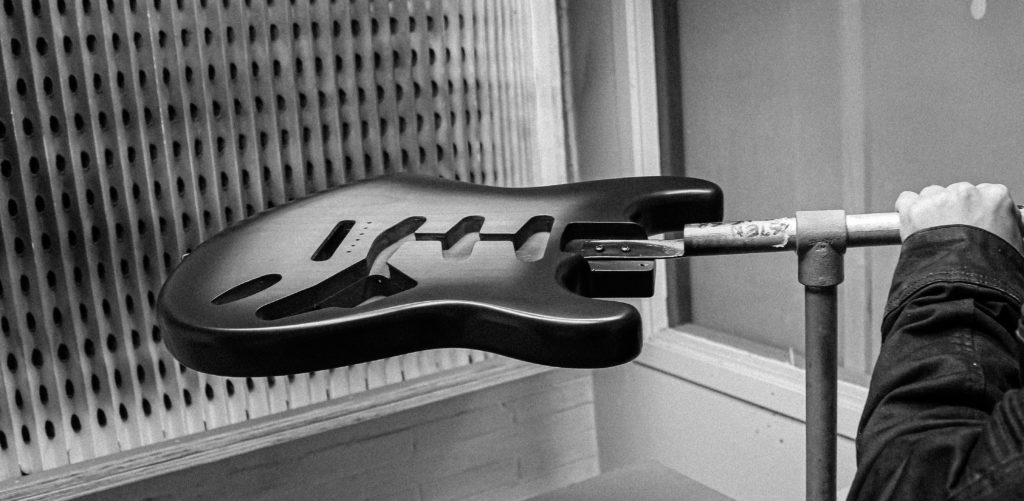 Once We're Talking Sound, We're Talking Pickups
Our own Apollo Pickupsare hand wound right here at our workshop using only premium materials. They sound 'vintage', but they're not plain reproductions of original models. We search for new combinations with vintage materials that all greatly influence the sound of a guitar pickup. We can also make custom sets for specific builds, which gives us complete control over the tone of our guitars.
Setups Are Important For The Sound Of Your Guitar
All our guitars are setup by hand before they leave the workshop. Because we care about your guitar, it comes protected with a vintage style guitar case. A Certificate of Authenticity is included with each instrument.